Why Trust The Bible - Amy Orr-Ewing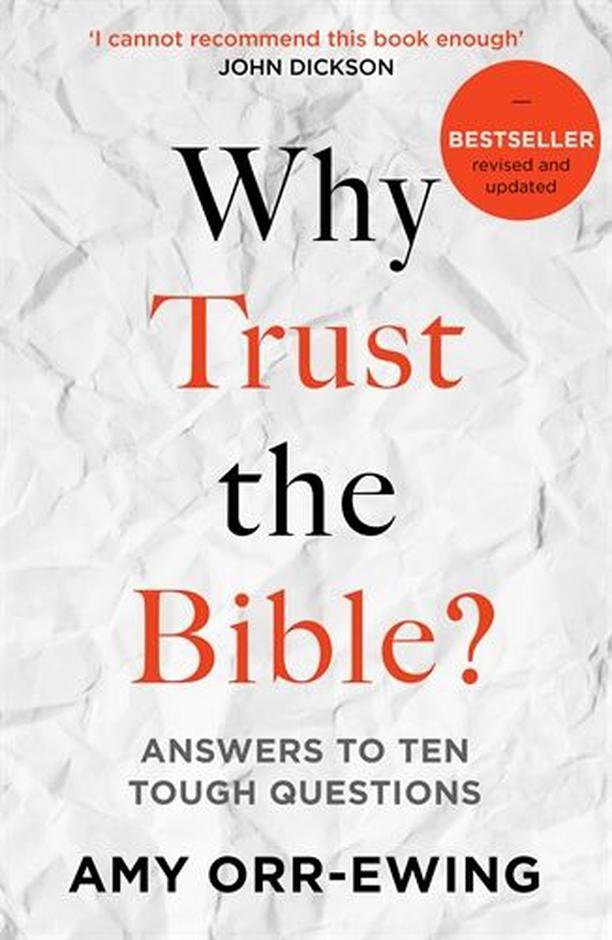 Isn't the Bible sexist and out of date? What about all the violence in it? You can't really believe it all, can you? These questions and more are explored in this fully updated edition of Amy Orr-Ewing's bestselling guide to answering ten of the most frequently raised objections to Christianity. A brilliant tool for sharing faith, it covers a range of topics with sensitivity and passionate conviction, from the Bible's reliability to its continued relevance. Revised to consider the latest research into the original manuscripts and our changing cultural landscape, this is a compelling, convincing exploration of why we have every reason to trust the Bible today.
---
If You Could Ask God One Question - Paul Williams & Barry Cooper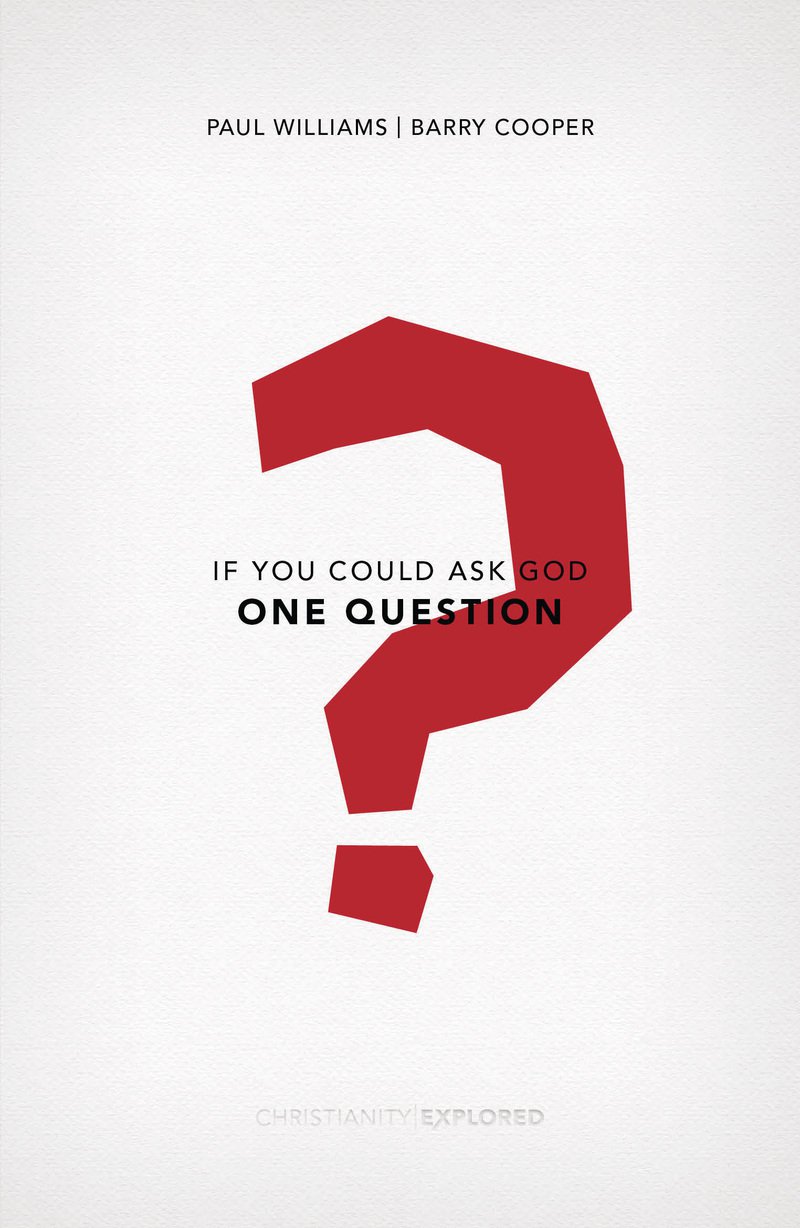 If you could ask God one question, and you knew it would be answered, what would it be? Paul Williams and Barry Cooper have spent several years asking people that question. And inside this book, they reveal the results: the 12 most frequently asked questions about God.
But this isn't just a book about questions. There are answers too. Answers from the lips of the most powerful, insightful and extraordinary figure in all of human history.
---
The Reason For God - Timothy Keller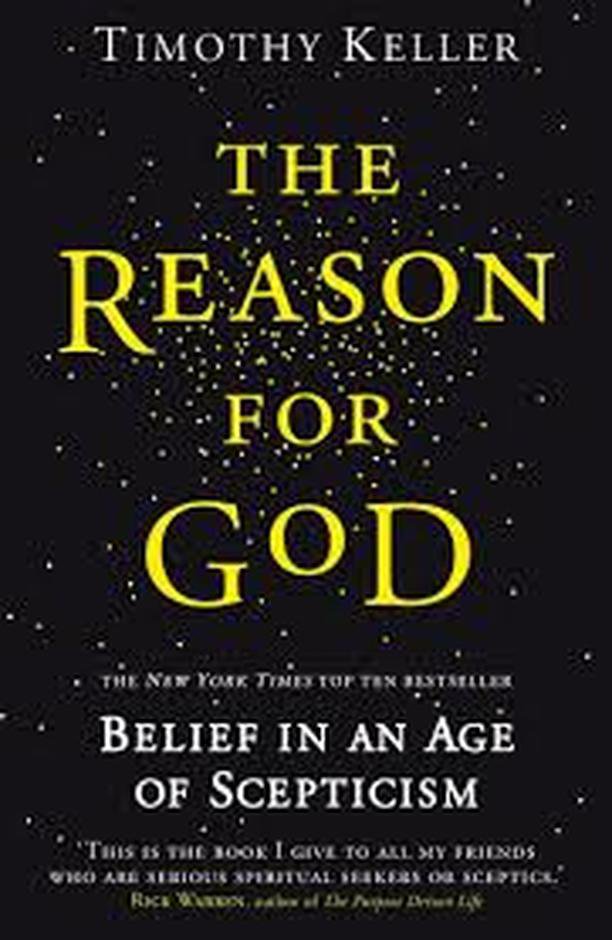 The Reason for God is an intelligent, intellectually rigorous examination by Timothy Keller of why the Christian faith still makes sense in an age of scepticism.
As the pastor of an inner–city church in New York City, Timothy Keller has compiled a list of the most frequently voiced 'doubts' sceptics bring to his church, as well as the most important reasons for faith.
In The Reason for God, he addresses each doubt and explains each reason. Timothy Keller uses literature, philosophy, real–life conversations, and reasoning to explain how faith in a Christian God is a soundly rational belief, held by thoughtful people of intellectual integrity with a deep compassion for those who truly want to know the truth.
In The Reason for God, he addresses each doubt and explains each reason. Timothy Keller uses literature, philosophy, real–life conversations, and reasoning to explain how faith in a Christian God is a soundly rational belief, held by thoughtful people of intellectual integrity with a deep compassion for those who truly want to know the truth.
---
The Matthew / Mark / Luke / John / Acts Experiment - Andrew Page

Are you looking for a new way into the Gospels? Whether you have been a Christian for many years or are just considering the Christian faith, the Gospel is a great place to start.
In each of these books, Andrew unpacks one of the Gospels, showing you how to commit each one to memory. He explains how learning to meditate on the Gospel events is transforming his relationship with Jesus.
---
How To Read The Bible For All Its Worth - Gordon D. Fee & Douglas Stuart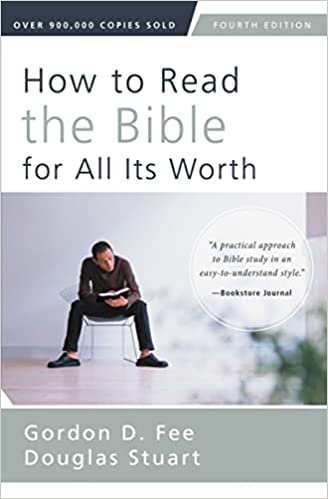 Understanding the Bible isn't for the few, the gifted, the scholarly. The Bible is accessible. It's meant to be read and comprehended by everyone from armchair readers to seminary students. A few essential insights into the Bible can clear up a lot of misconceptions and help you grasp the meaning of Scripture and its application to your twenty–first–century life.
In clear, simple language, it helps you accurately understand the different parts of the Bible–––their meaning for ancient audiences and their implications for you today–––so you can uncover the inexhaustible worth that is in God's Word.
---
God's Big Picture - Vaughan Roberts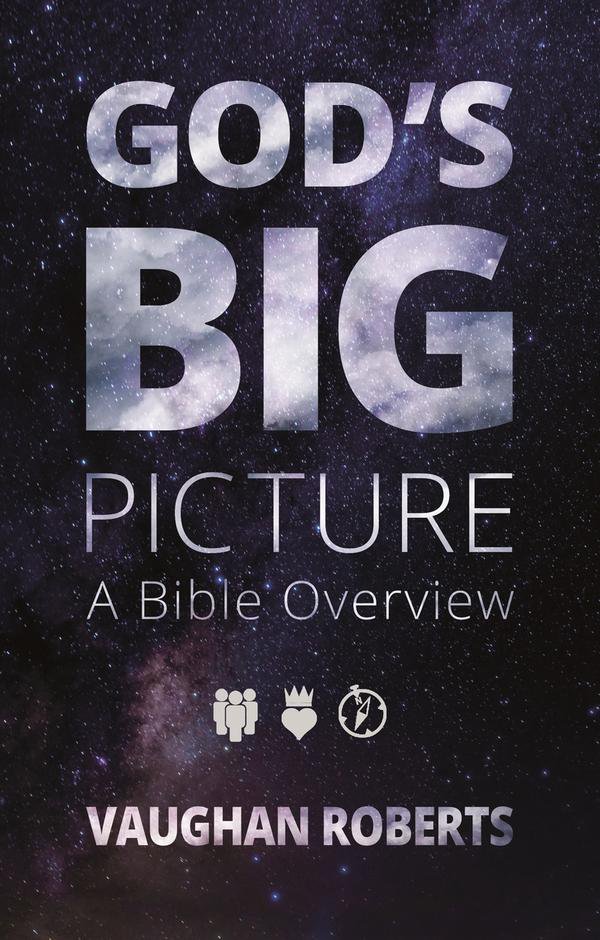 Sixty–six books, forty authors, written over nearly 2,000 years, in many different genres. A worldwide best–seller published in countless translations and languages. A book that has been sworn by in court, fought over, and quoted in arguments. Clearly, the Bible is no ordinary book.
So how can we begin to read and understand the Bible as a whole?
In this excellent overview, Vaughan Roberts paints the big picture, showing how the different parts of the Bible fit together under the theme of the kingdom of God. He offers us tools to read it with confidence, enthusiasm and understanding. Vaughan points us to the Bible's supreme subject, Jesus Christ, and the salvation God offers through him.
---
The Pursuit Of God - A W Tozer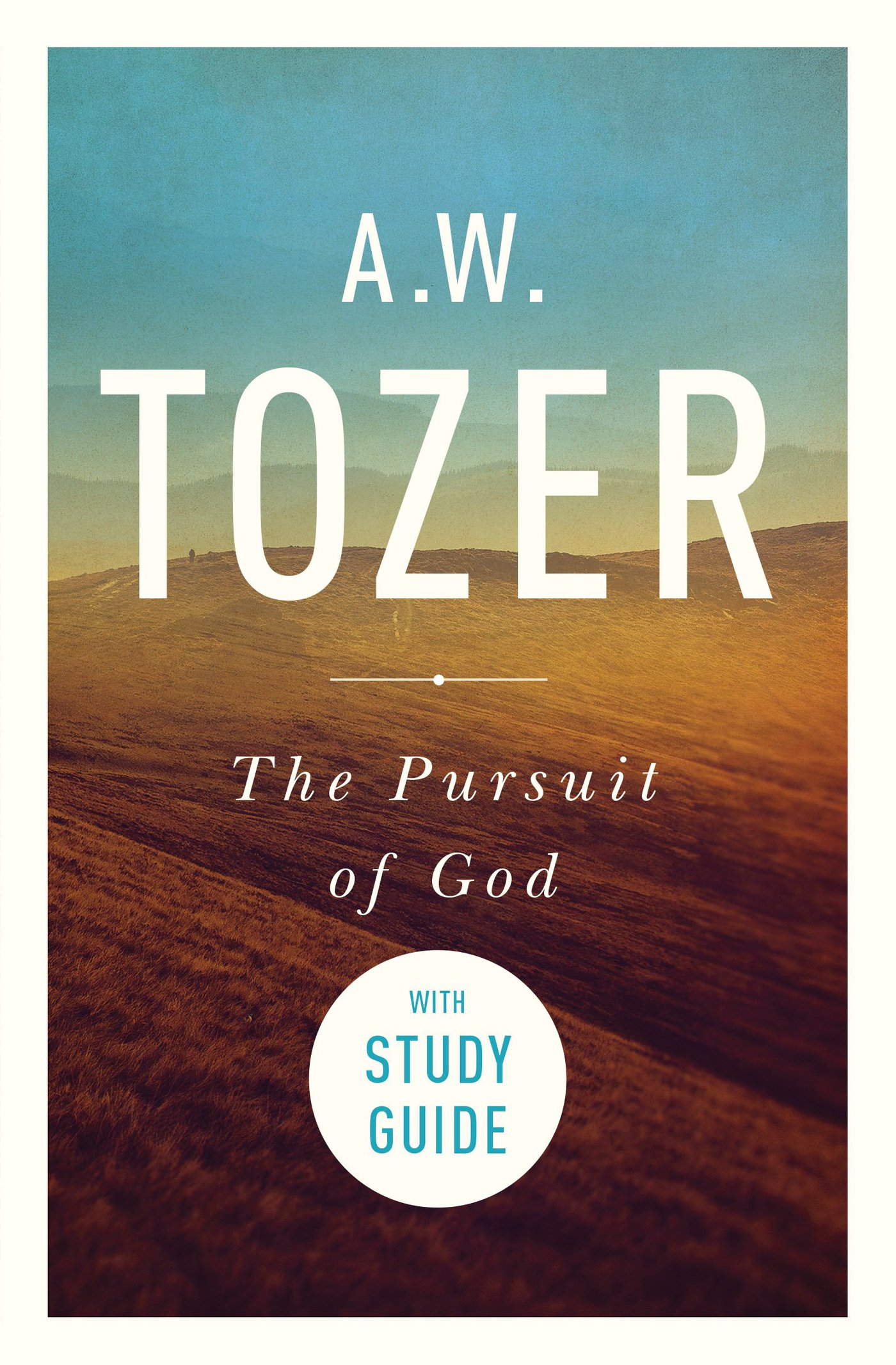 Tozer brings the mystics to bear on modern spirituality, grieving the hustle and bustle and calling for a slow, steady gaze upon God. With prophetic vigor and flowing prose, he urges us to replace low thoughts of God with lofty ones, to quiet our lives so we can know God's presence. He reminds us that life apart from God is really no life at all.
---
Experiencing The Spirit - Graham Beynon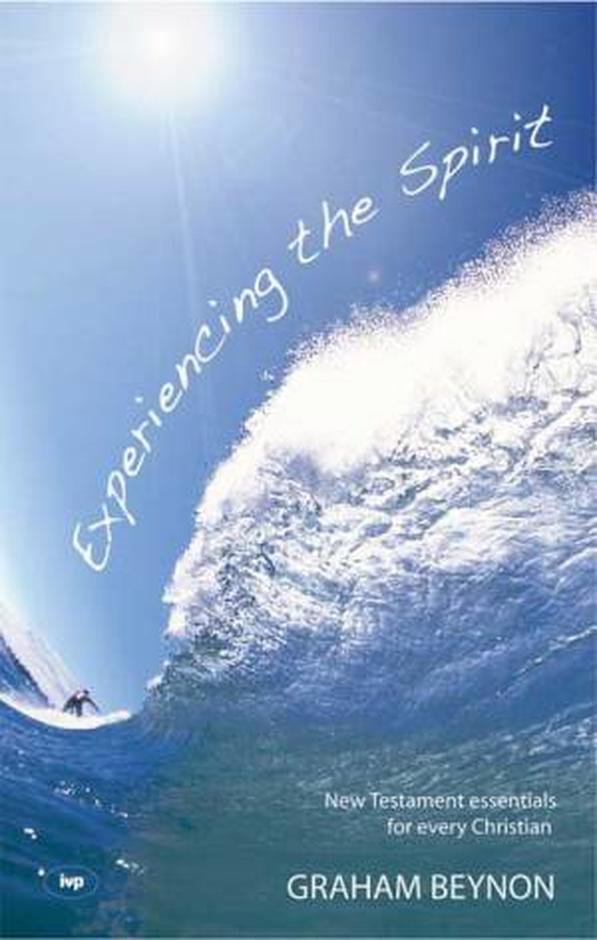 For some Christians, God the Holy Spirit is something of a mystery, and they are not too sure what to say about him. Others speak with confidence and enthusiasm about him, challenging us to be 'filled with the Spirit', or to live a 'Spirit–filled life'. As a result, the work of the Spirit has sometimes been controversial.
Graham Beynon looks at the main New Testament passages in which the Spirit's work is described. With freshness and clarity, he builds a picture of what the Holy Spirit does, and hence what experiencing him in our lives should look like.
---
What's So Amazing About Grace? - Philip Yancey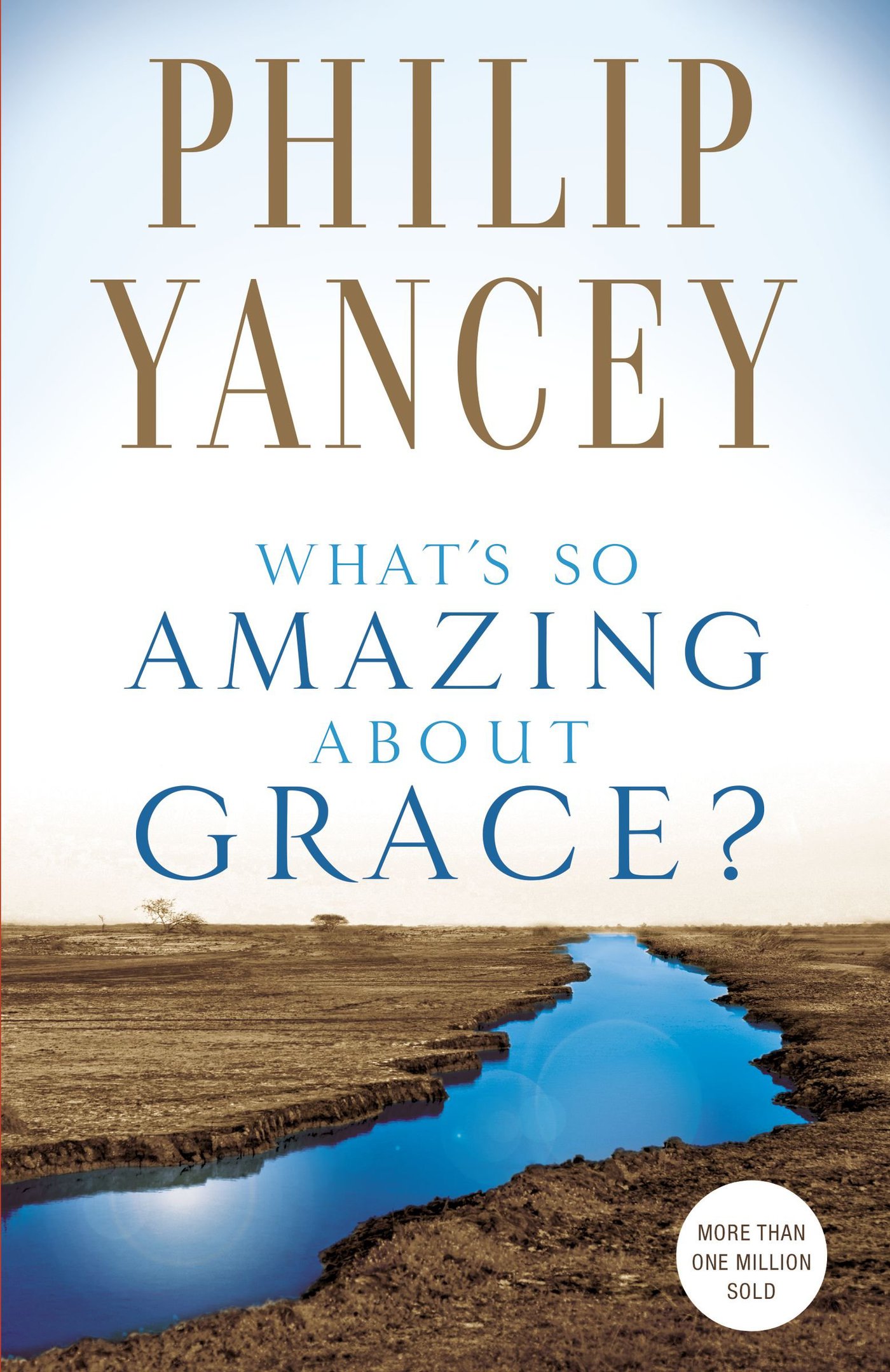 Discover grace as you've never known it before: the most powerful force in the universe and our only hope for love and forgiveness.
Grace is the church's great distinctive. It's the one thing the world cannot duplicate, and the one thing it craves above all else--for only grace can bring hope and transformation to a jaded world.
In What's So Amazing About Grace? award-winning author Philip Yancey explores grace at street level. If grace is God's love for the undeserving, he asks, then what does it look like in action? And if Christians are its sole dispensers, then how are we doing at lavishing grace on a world that knows far more of cruelty and unforgiveness than it does of mercy?
---
Incomparable - Andrew Wilson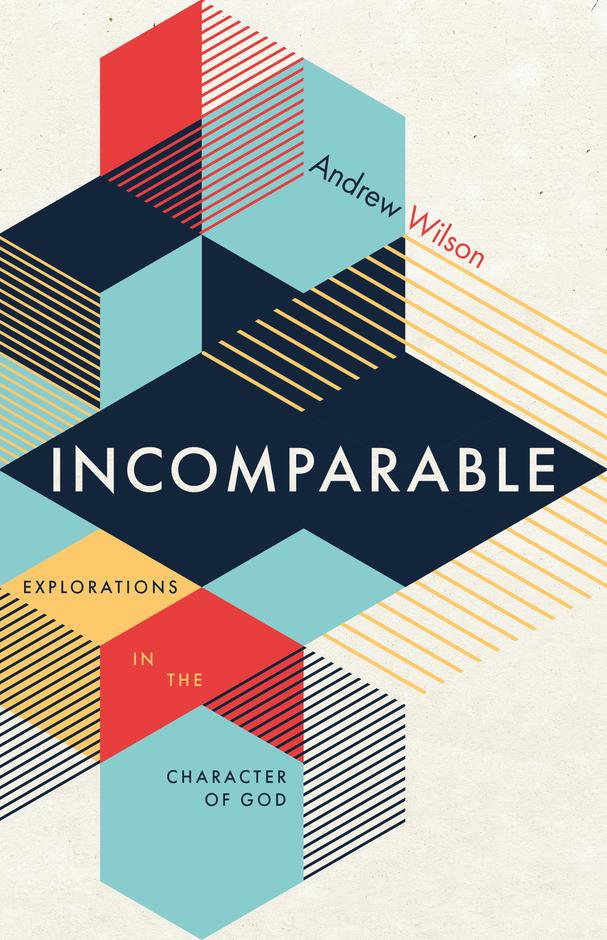 There is no greater pursuit, no greater journey, and no greater joy than discovering the extraordinary character of God.
Incomparable explores sixty names and descriptions of our creator. Each chapter is filled with profound Biblical insights and revelations that will inspire and enrich your faith. Selah moments allow for a time of reflection and worship. And practical applications connect each truth with your daily life. Throughout, Incomparable unfolds the greatest wonder our minds and hearts will ever contemplate.
Immerse yourself in His character. Delve into the depths of His presence. And experience a God that is truly beyond compare.
---
A Praying Life - Paul Miller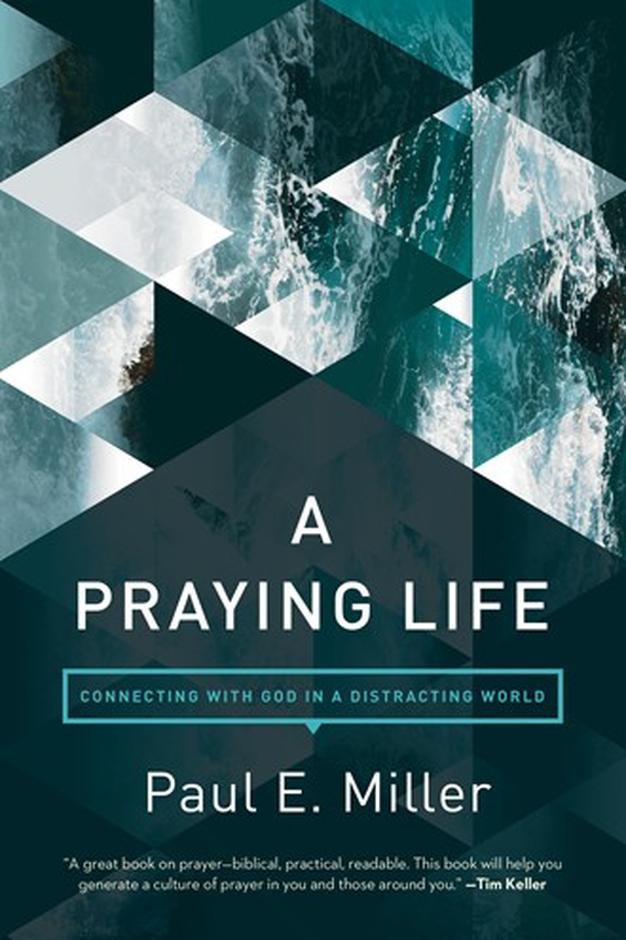 Prayer is so hard that unless circumstances demand it—an illness, or saying grace at a meal—most of us simply do not pray. We prize accomplishments and productivity over time in prayer. Even Christians experience this prayerlessness—a kind of practical unbelief that leaves us marked by fear, anxiety, joylessness, and spiritual lethargy.
Prayer is all about relationship. Based on the popular seminar by the same name, A Praying Life has discipled thousands of Christians to a vibrant prayer life full of joy and power. When Jesus describes the intimacy He seeks with us, He talks about joining us for dinner (Revelation 3:20). A Praying Life feels like having dinner with good friends. It is the way we experience and connect to God. In A Praying Life, author Paul Miller lays out a pattern for living in relationship with God and includes helpful habits and approaches to prayer that enable us to return to a childlike faith.
---
God On Mute - Pete Greig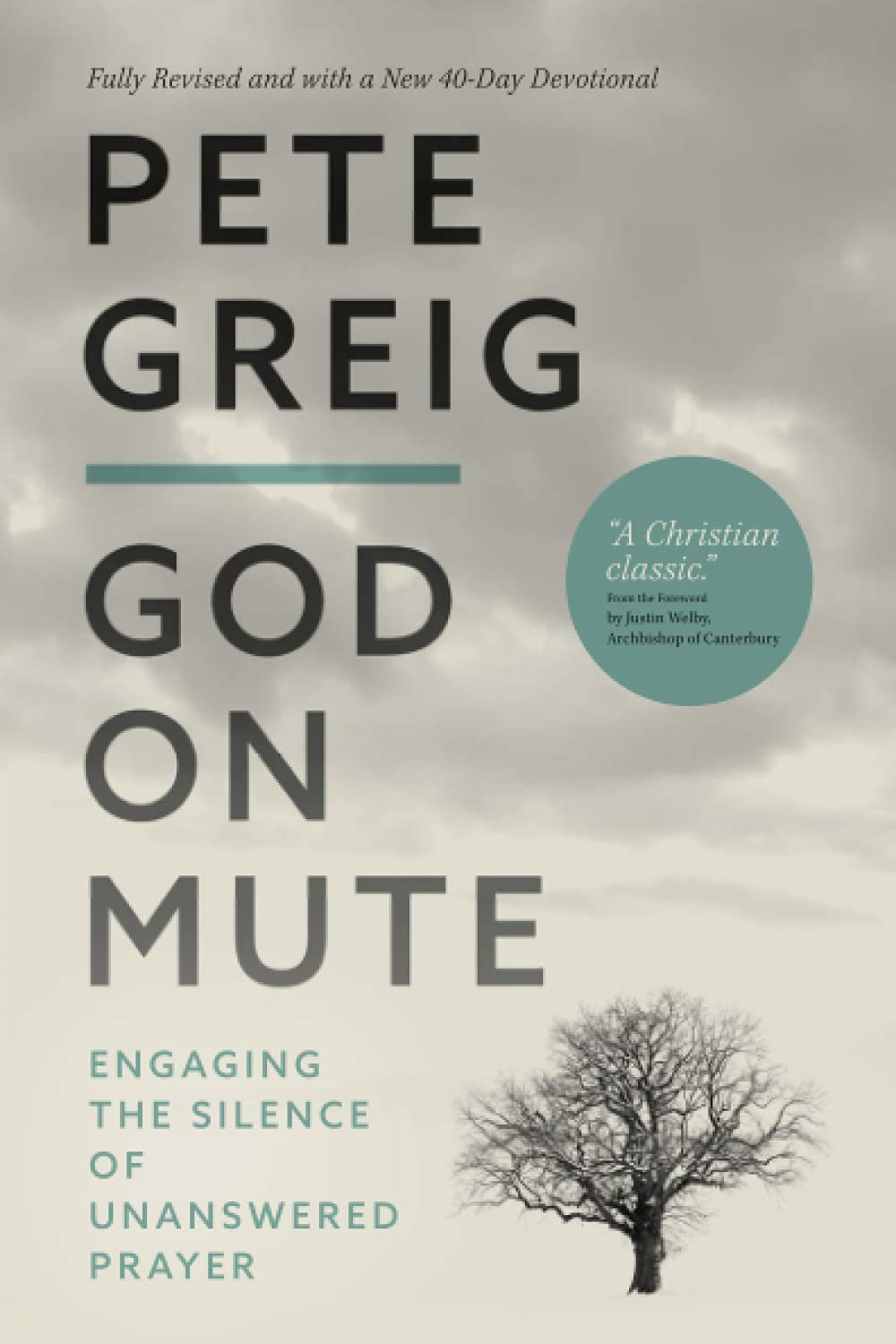 Writing out of the pain of his wife's fight for her life, but also the wonder of watching the prayer movement they founded changing lives around the world, Pete Greig steps into the dark side of prayer and emerges with a hard-won message of hope, comfort, and profound biblical insight for all who suffer in silence.
---
The Message Of Worship - John Risbridger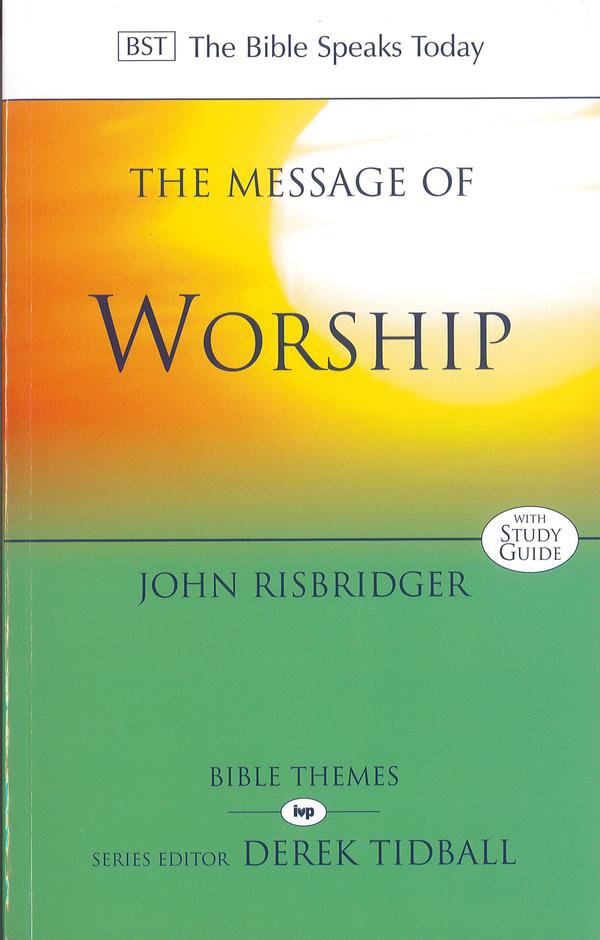 The invitation to worship God is the highest privilege of human beings – a privilege squandered by sinful rebellion, but also gloriously restored to us through the death, resurrection and ascension of Jesus Christ. Biblical worship is a response to God's revelation of himself, empowered by the Holy Spirit, which finds expression in every aspect of human life and experience.
At the same time, there is a great deal of music and song in the Bible. Music is a wonderful gift of God in creation, and there is every reason to embrace its riches and harness its power responsibly for the glory of God and the blessing of his people.
However, Christians have often been divided over the theology and practice of worship, with differing views about spiritual gifts, the place of liturgy, priorities attached to various functions of the church, the weight given to congregational and 'whole–life' worship, and the role and style of music.
While many of these areas are touched on in John Risbridger's excellent exposition, his intention is not to court controversy, but simply to allow Scripture to speak, in the hope of establishing as much common ground as possible. He follows a loosely trinitarian structure, in which the main sections explore the connection between worship and the purpose of the Father, the supremacy of the Son and life of the Holy Spirit. Each section concludes with two chapters on the Psalms, in which we hear a variety of 'voices', and learn to join their distinctive song.
---